Location of the hotel Anna
GPS coor: 50.0747364N, 14.4417658E
Hotel Anna is set in a quiet area, away from noisy crowds in the historic center of Prague. Yet, close enough to stroll through the historic center and visit the tourist attractions when you please.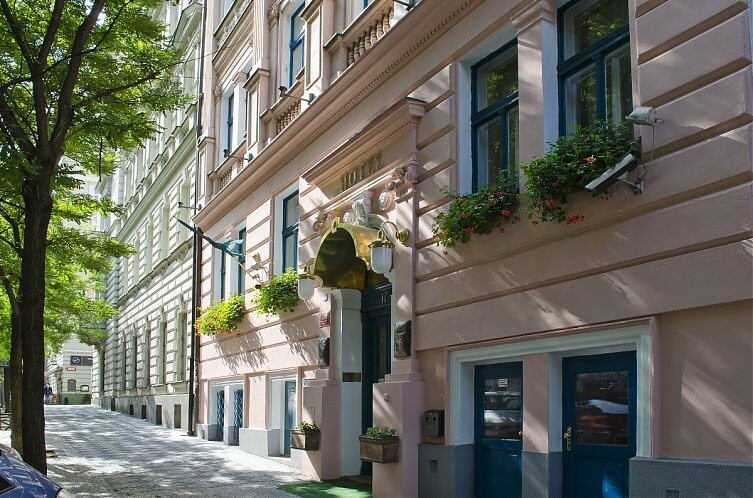 Hotel Anna is set in a pleasant residential area of Vinohrady, close to the historical center of Prague. Near its location on Budečská Street, you can find a number of 19th century buildings.
All the sights and historical buildings, interesting attractions, commercial and congress centers are very close to the hotel. There are also many shops, bars and restaurants in the vicinity of the hotel.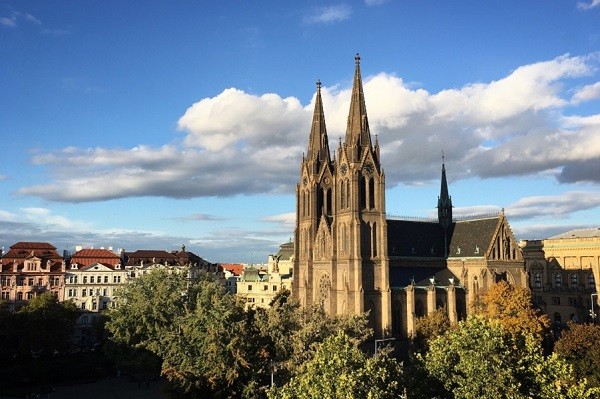 The Vinohrady area is very well connected to the public transport and historical center of Prague. Not far from here is the underground metro station, Náměstí Míru (line A), and a bit further (ca. 800 m), the I. P. Pavlova station (line C). A tram stop for the lines 22, 16, 4, 10, 51, 57, 59 is located roughly 150 meters from the hotel.